| | |
| --- | --- |
| Posted by hooked2yarn on January 19, 2013 at 11:30 PM | comments (0) |
FPDC
Front Post Double Crochet
I am hoping these instructions help understand FPDC a little bit.  Please excuse the dry hands, apparently I need lotion, haha.  Notice how the stitch goes "around the post" of the previous stitch?
To do this we are going to insert the hook in the gap next to the stitch you are going to go around. Insert the hook from the front, go to the back, make hook come back out to the front on the left side of the stitch
Once the hook is through on the front side complete like a double crochet, YO pull hook through and out the right side. YO pull through 2 loops, YO pull through last 2 loops.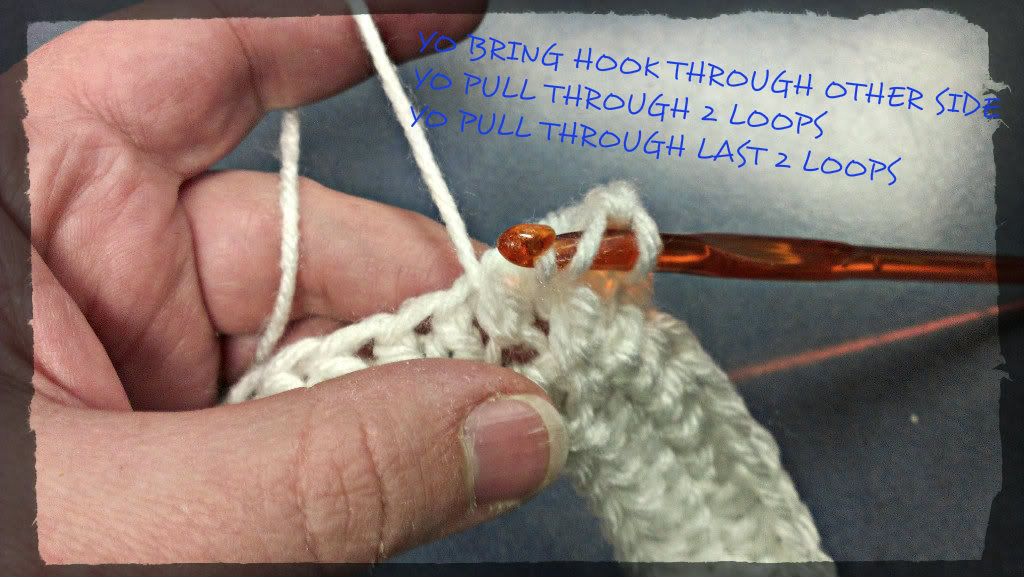 Good luck~Hooked2yarn